Let me start at the beginning... It all happened in the middle of my English class about 2-3 months ago. I was sitting in a tiny hallway with all of the other girls who attend my (all girls) school. The head of the English department told us we could choose an elective book to read. Me being me, I was thrilled that I could choose out of a selection of books to read!
So I got the list and went home, when I got home I found out the options were as follows:
The Great Gatsby

The Secret Life of Bees

The Plain Truth

The Book Thief

Pride and Prejudice
So, I heavily debated between The Book Thief (which I have already read) or Pride and Prejudice. And after a LOT of research, I decided upon my FIRST CLASSIC BOOK! - Pride and Prejudice.
I have always been a bit of a hopeless romantic, but until I started reading this book, I really didn't know just how much of one I was.
Now, lets skip a few weeks forward to the time I decided that I was OBSESSED! I had finished the book, saved up to buy my own copy, brought Pride and Prejudice and Zombies, watched the BBC episodes (the amazing one with Collin Firth) and also (at the peak of my obsession) decided that I was going to buy a first edition of Pride and Prejudice.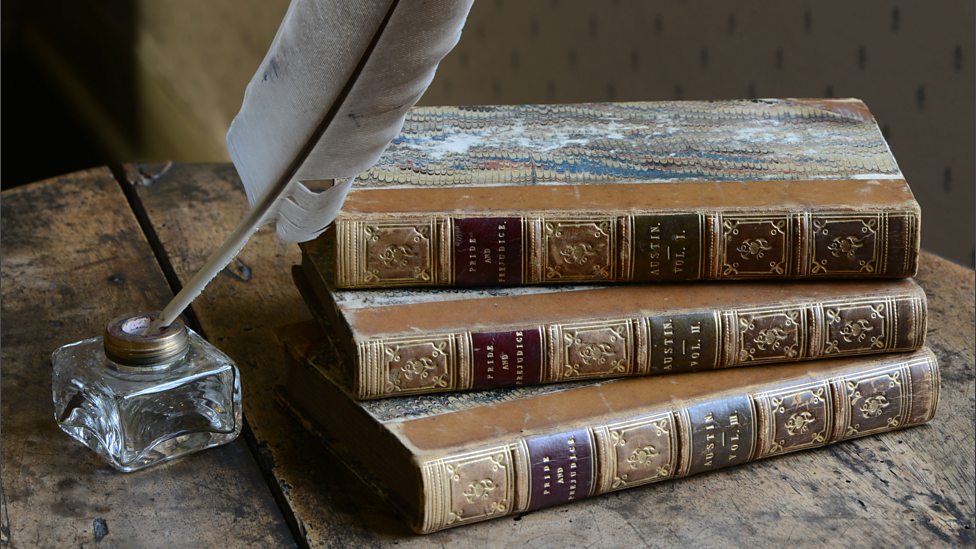 But I guess that my savings will have to multiply by twenty overnight if I ever have any hopes of buying this first edition...
But alas! I will now leave you all with this quote!
What am I reading and listening to?:
📖 Vic: Fast 5 - Jerry Gill
♫
Starving - Hailee Steinfeld & Grey (feat. Zedd)
📖 Trials of Apollo by Rick Riordan
Thank you so much for reading this totally random post! I am going to be doing more of these in the future, I really love just talking about my love for books!
Also, keep an eye out because I have a great review for Vic: Fast 5 by Jerry Gill coming out SOON!!!!
Until next time, keep reading!
-Shelbi (Book Ambrosia)